'Elite' Vanity Organizer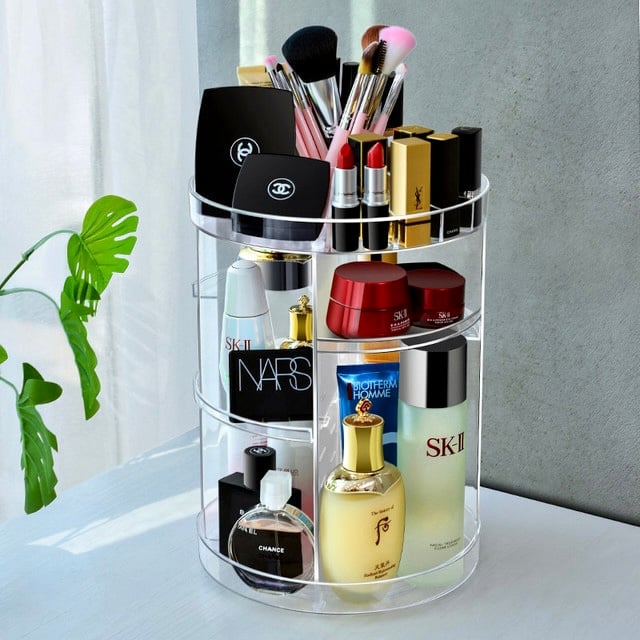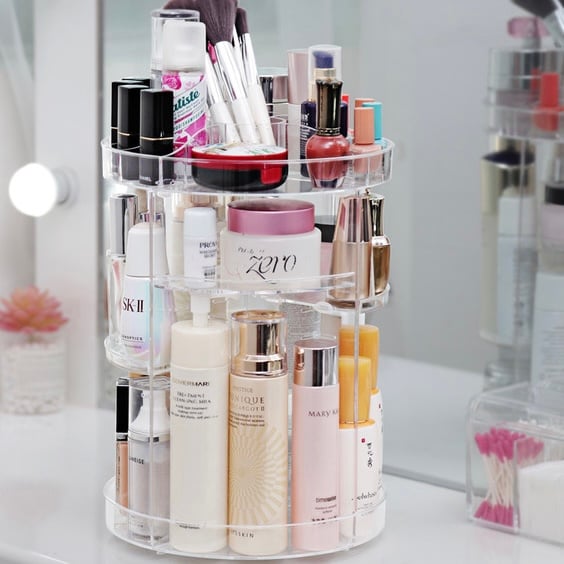 PRE-ORDER TO SHIP ON OR BEFORE 2/15
This 360° rotating acrylic vanity organizer perfectly stores your cosmetics, giving you easy access to all your cosmetics and products.
Versatile with a large capacity, this organizer can hold at least 30 makeup brushes, 20 bottles of skin care products and other cosmetics; including lipstick, nail polish, eyeliner, perfume, haircare, etc.
Shelves are adjustable/removable to fit your products.
Measures 9"x9"x12"
Cleaning Instructions: Please do not use any chemicals to clean this item (ex. Windex) Only a soft, damp cloth or acrylic cleaner. Use of harsh chemicals may dull acrylic.