'Glam-Her Too' Luxury Vanity Organizer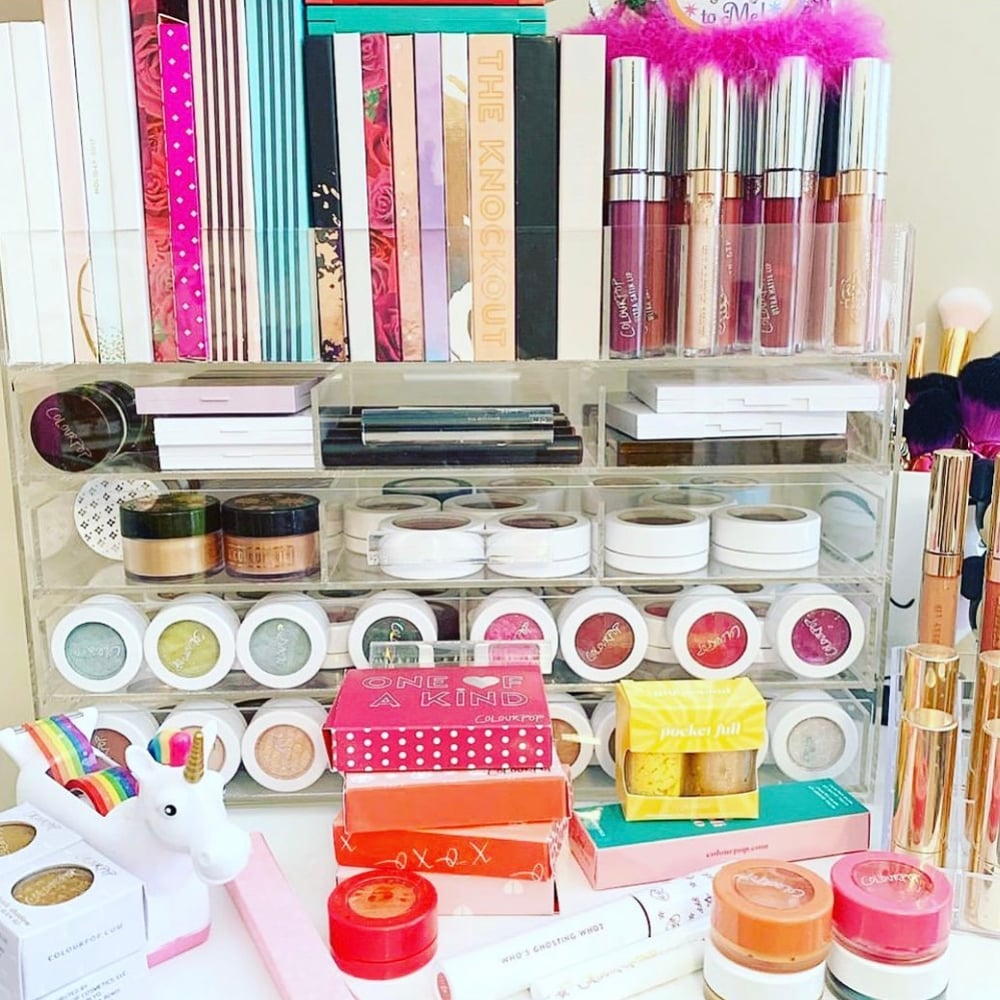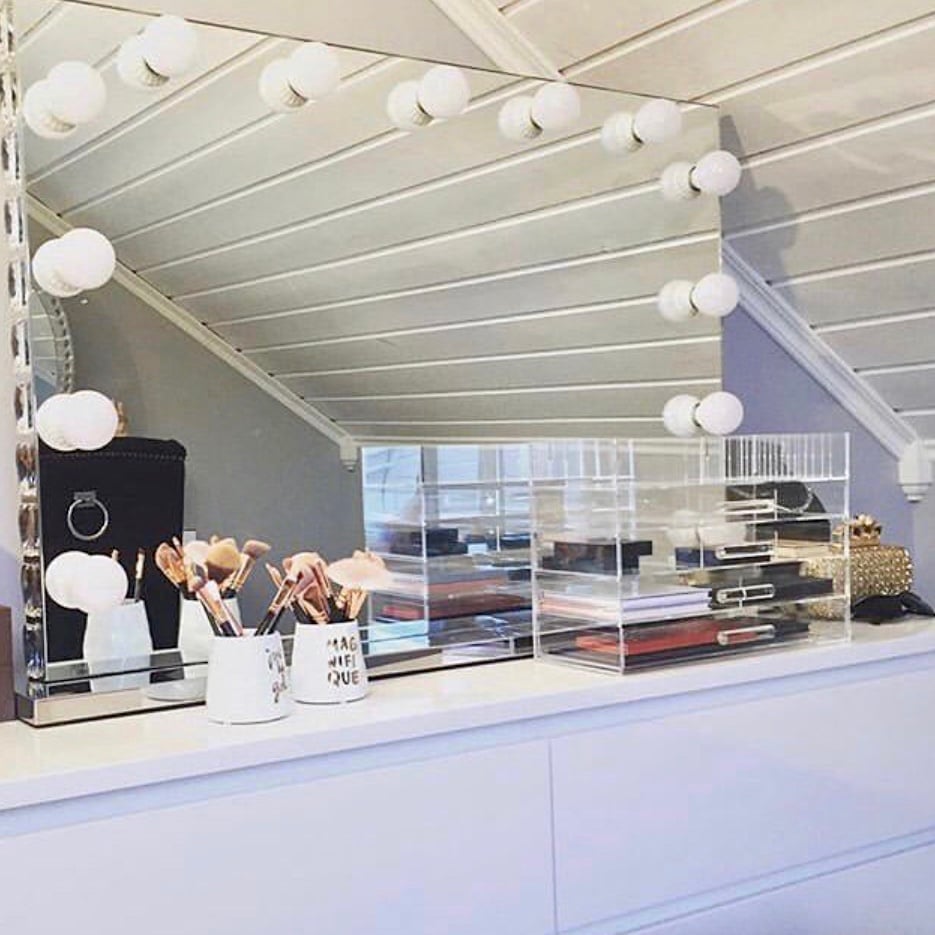 Perfect for beauty/makeup/facial products and fragrances. This organizer has 4 drawers plus a top compartment with 16 slots for lipstick/lipgloss. Each drawers is 6" in depth and 3 of the 4 drawers have non-removable dividers for efficient organizing.
Measures 15" W x 10" H
Cleaning Instructions: Please do not use any chemicals to clean this item (ex. Windex) Only a soft, damp cloth or acrylic cleaner. Use of harsh chemicals may dull acrylic.