'Grand Beauty' Vanity Organizer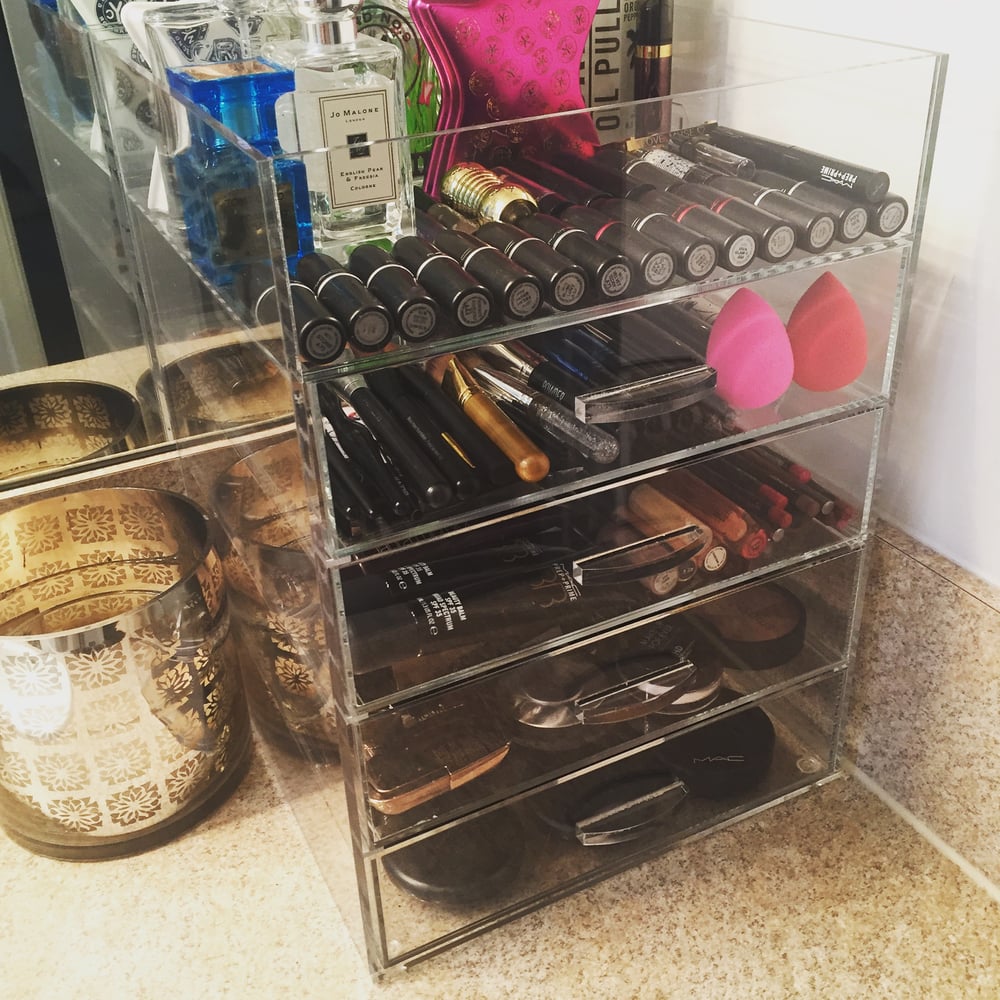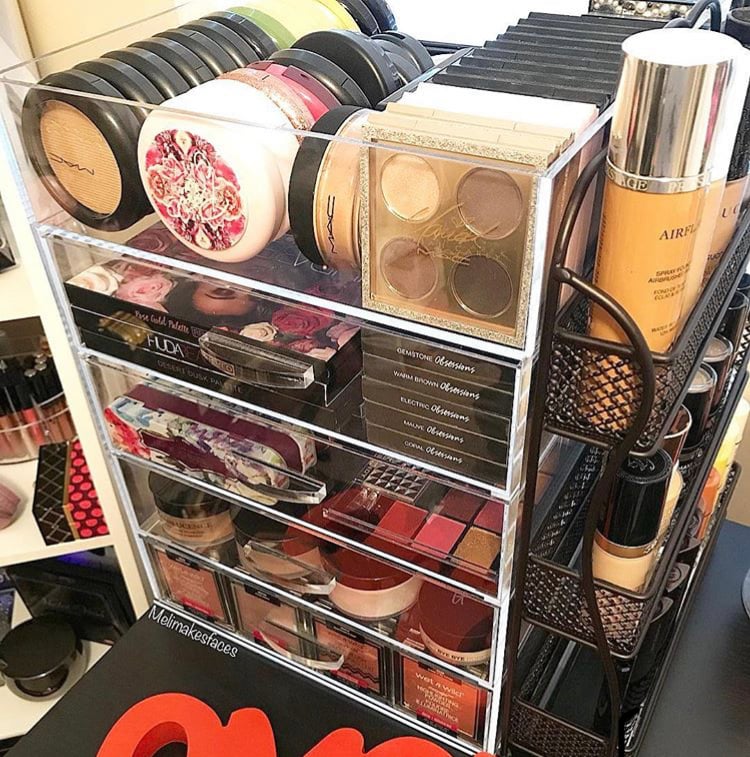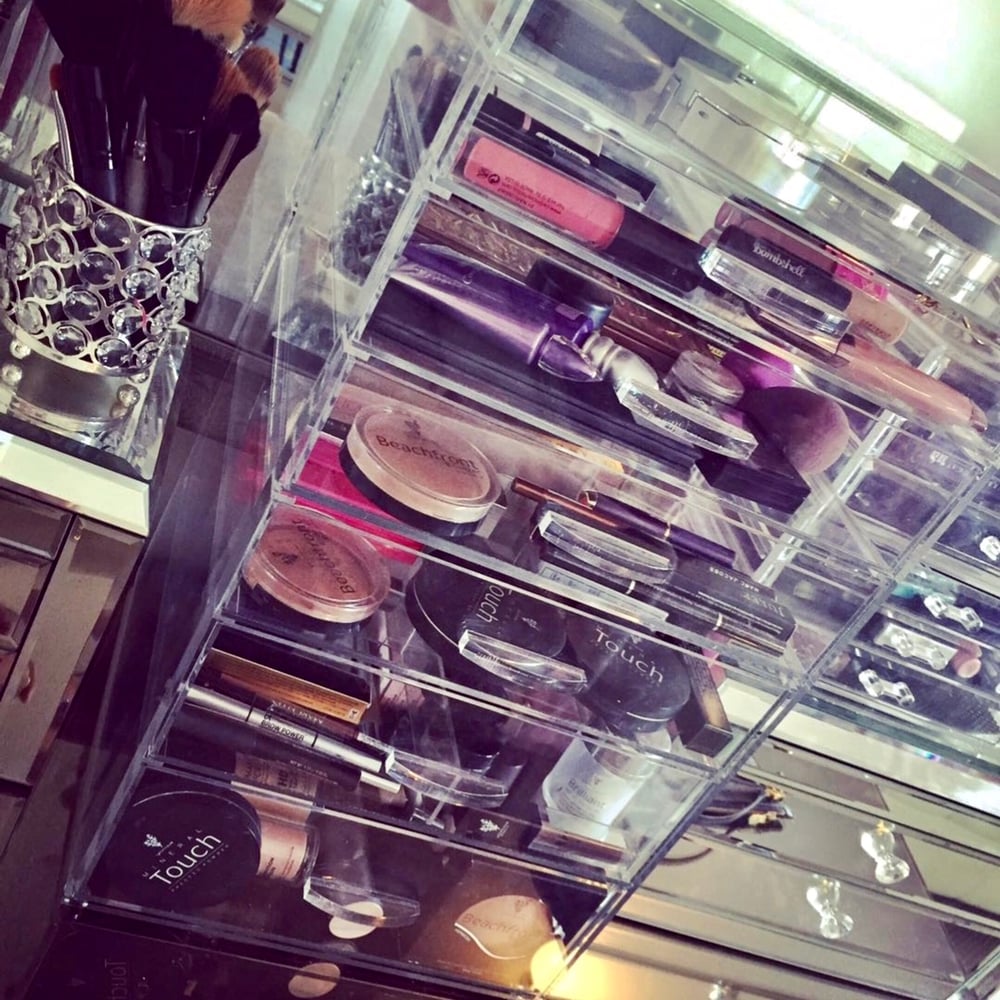 Sleek, sturdy, durable and fabulously designed! This luxe vanity organizer is handmade in the USA from the highest quality acrylic. The top tray is hinged with a lid and removable dividers are included for customized organization. Each drawer holds tons of makeup and beauty products.
Measures 16"H x 10"W (5 drawer)
Measures 20"H x 11 1/4"W (7 drawer)
Cleaning Instructions: Please do not use any chemicals to clean this item (ex. Windex) Only a soft, damp cloth or acrylic cleaner. Use of harsh chemicals may dull acrylic.