'See Thru' Acrylic Makeup Organizer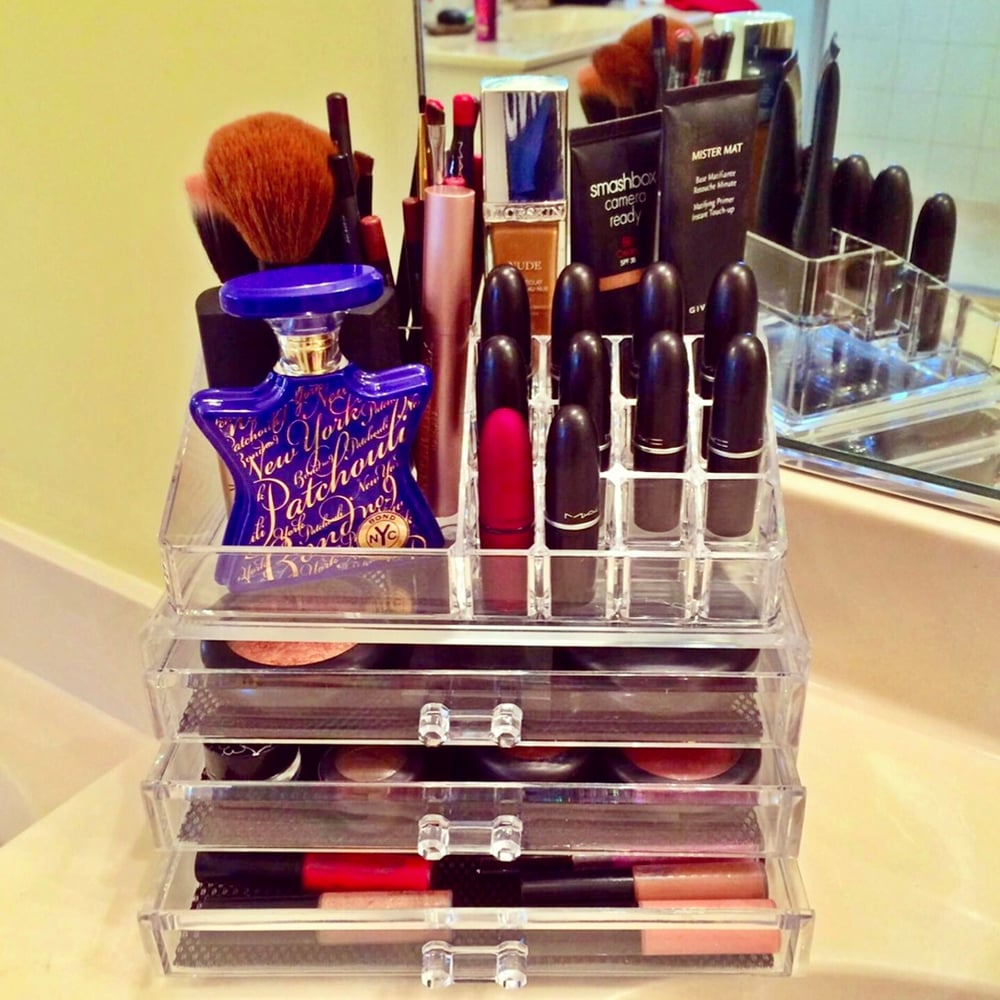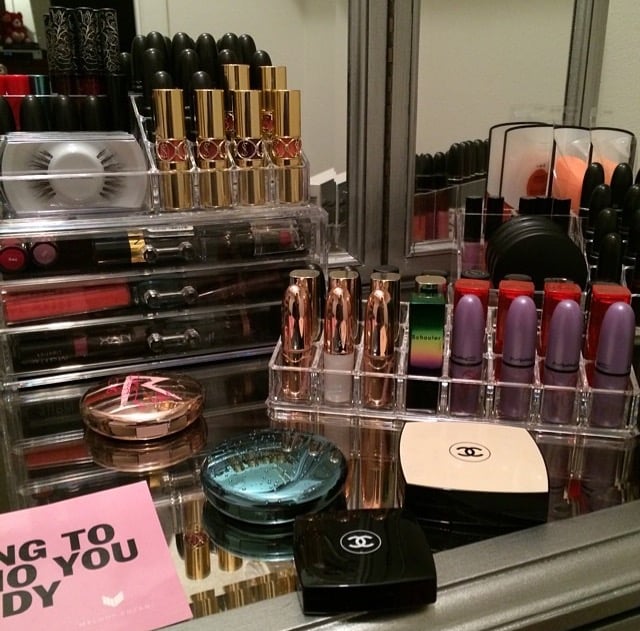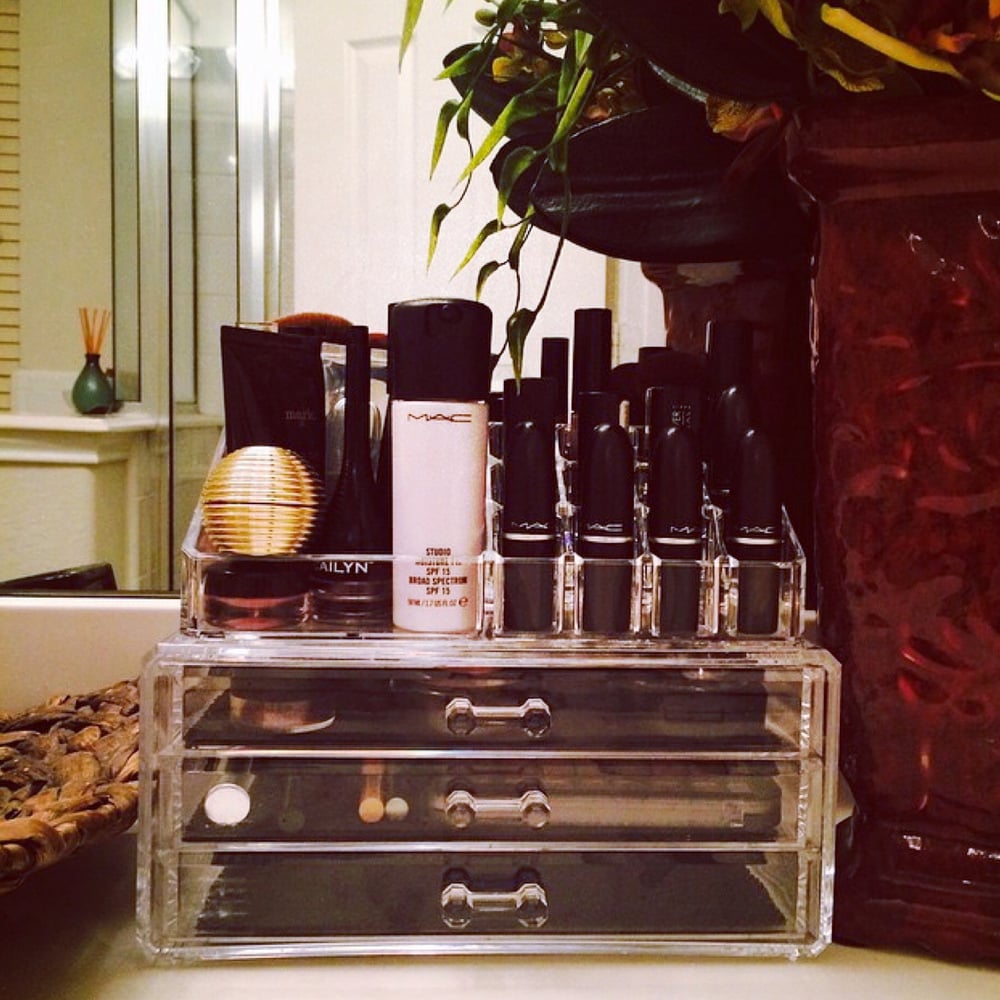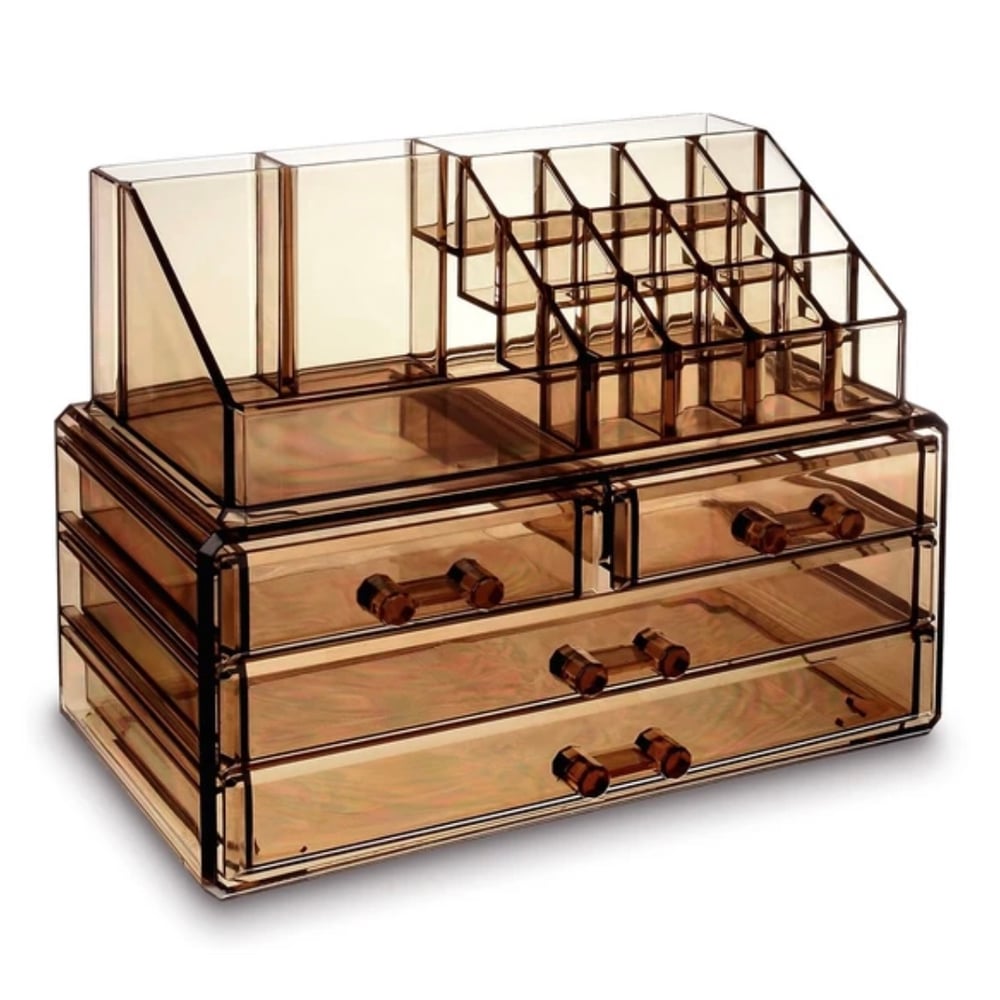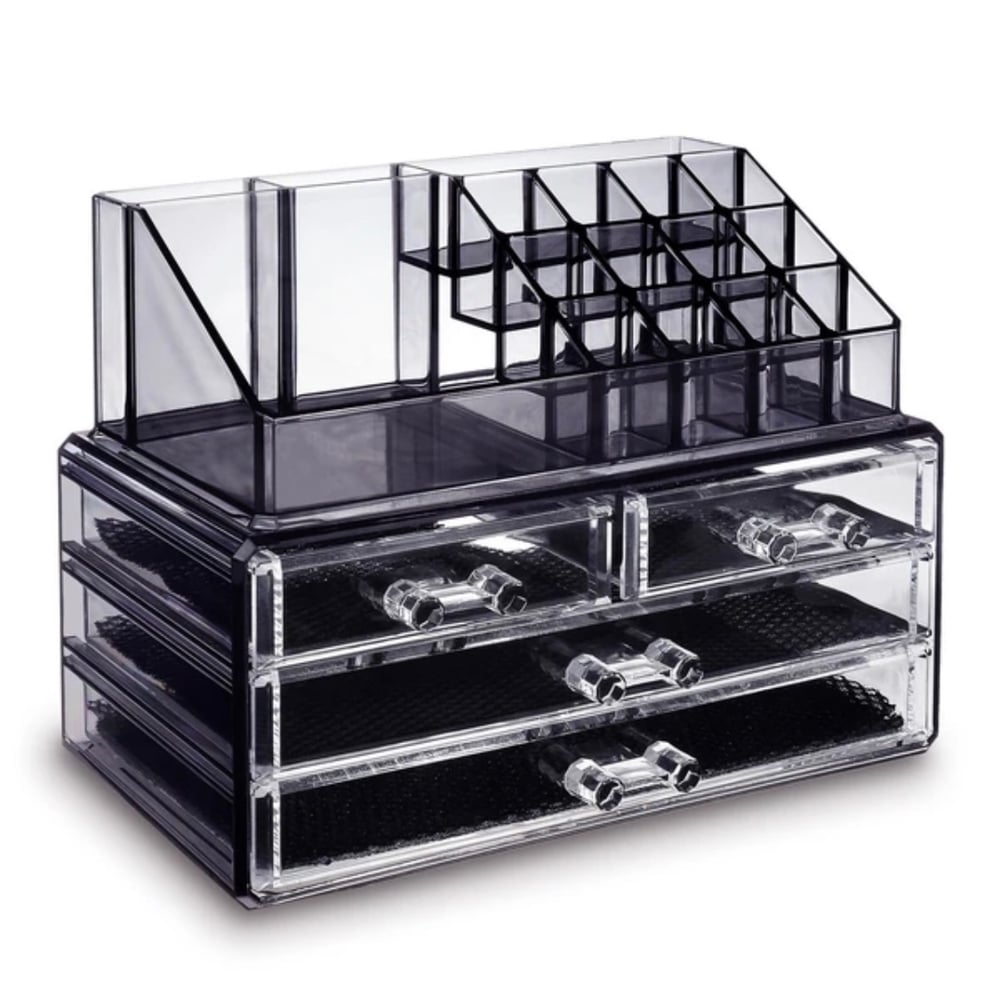 This two piece make-up organizer will shine bright on any vanity! It comes with a cosmetics tray that has 12 lipstick compartments and holders based on top of a 3-drawer lined (removable) storage box.
Measures 9" W x 5" L and each drawer is 1.5" deep.
Cleaning Instructions: Please do not use any chemicals to clean this item (ex. Windex) Only a soft, damp cloth or acrylic cleaner. Use of harsh chemicals may dull acrylic.