'Cube' Vanity Organizer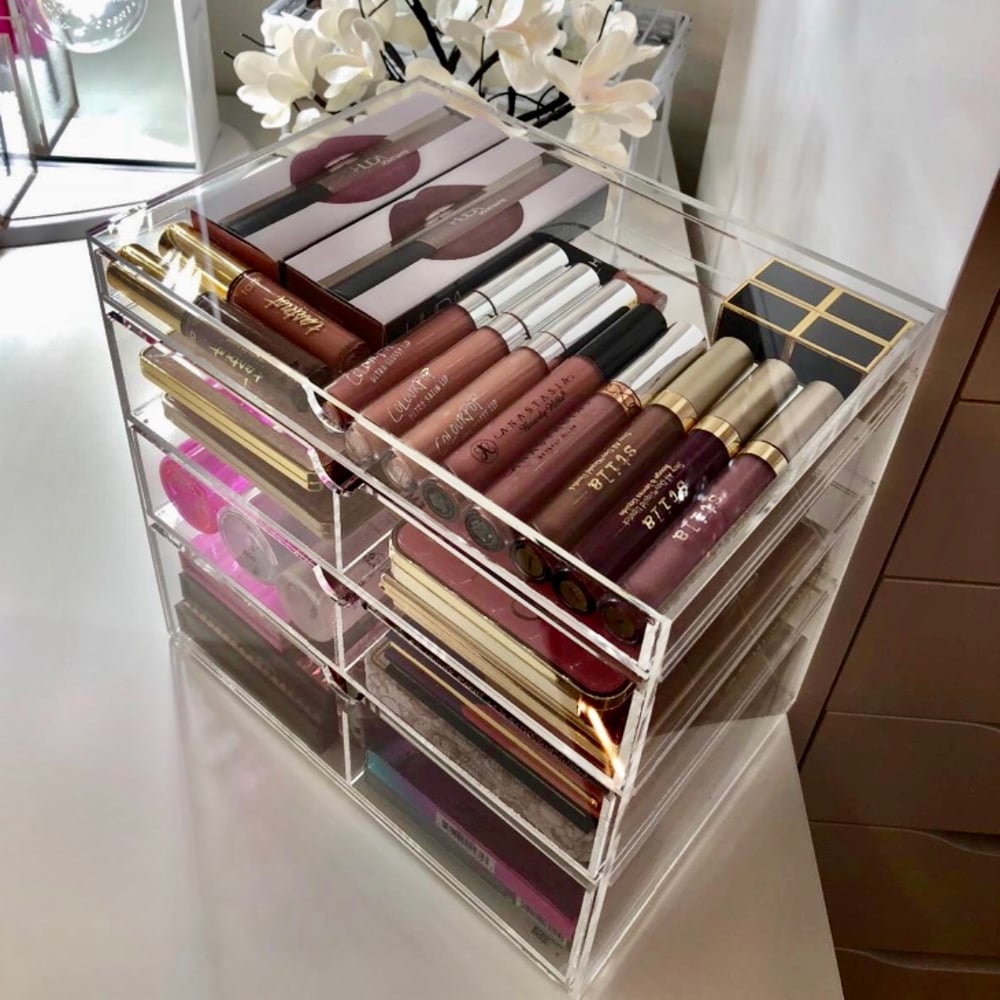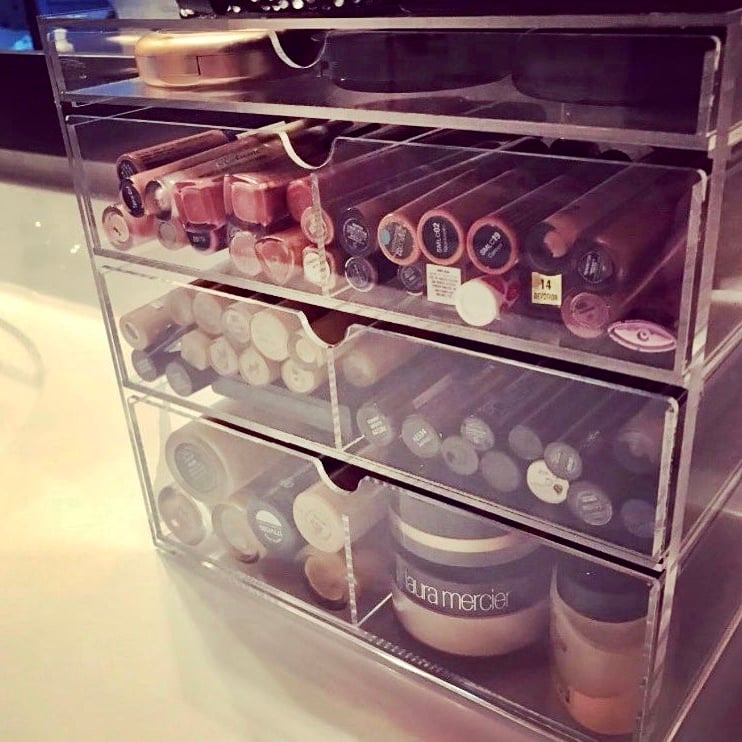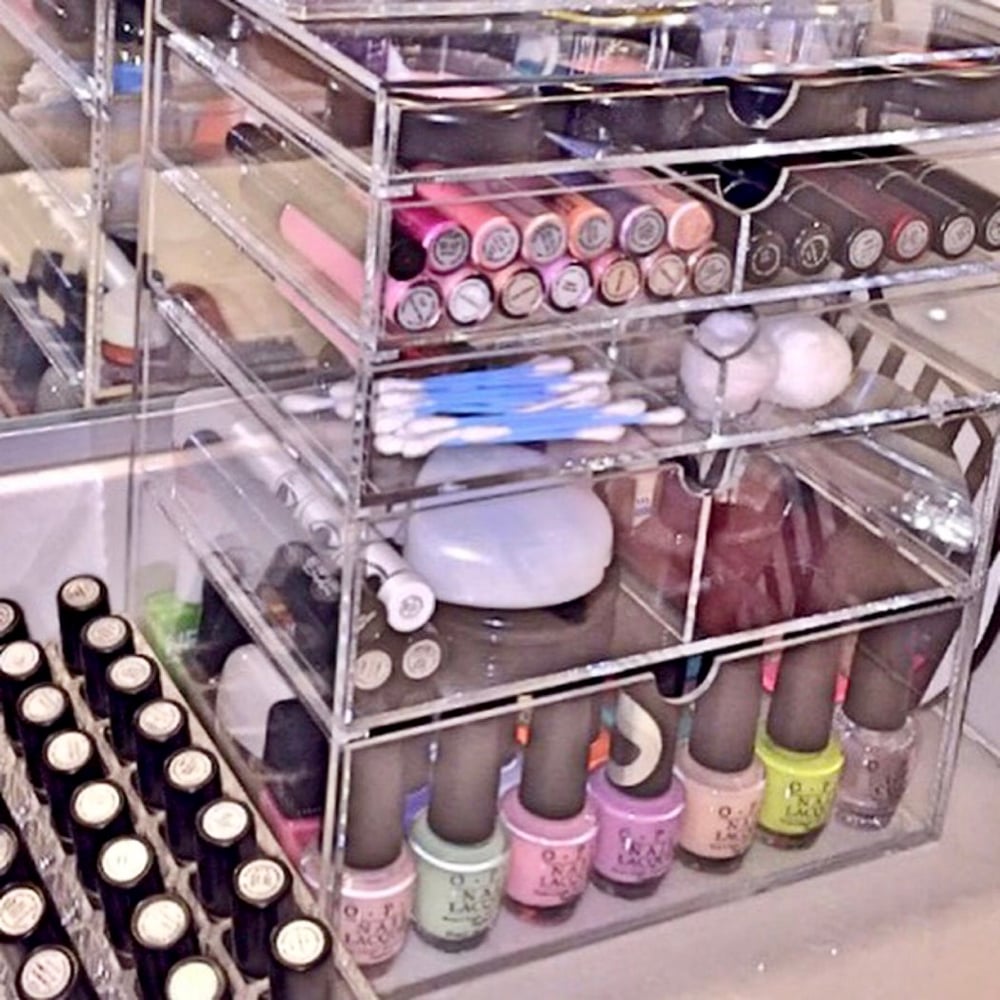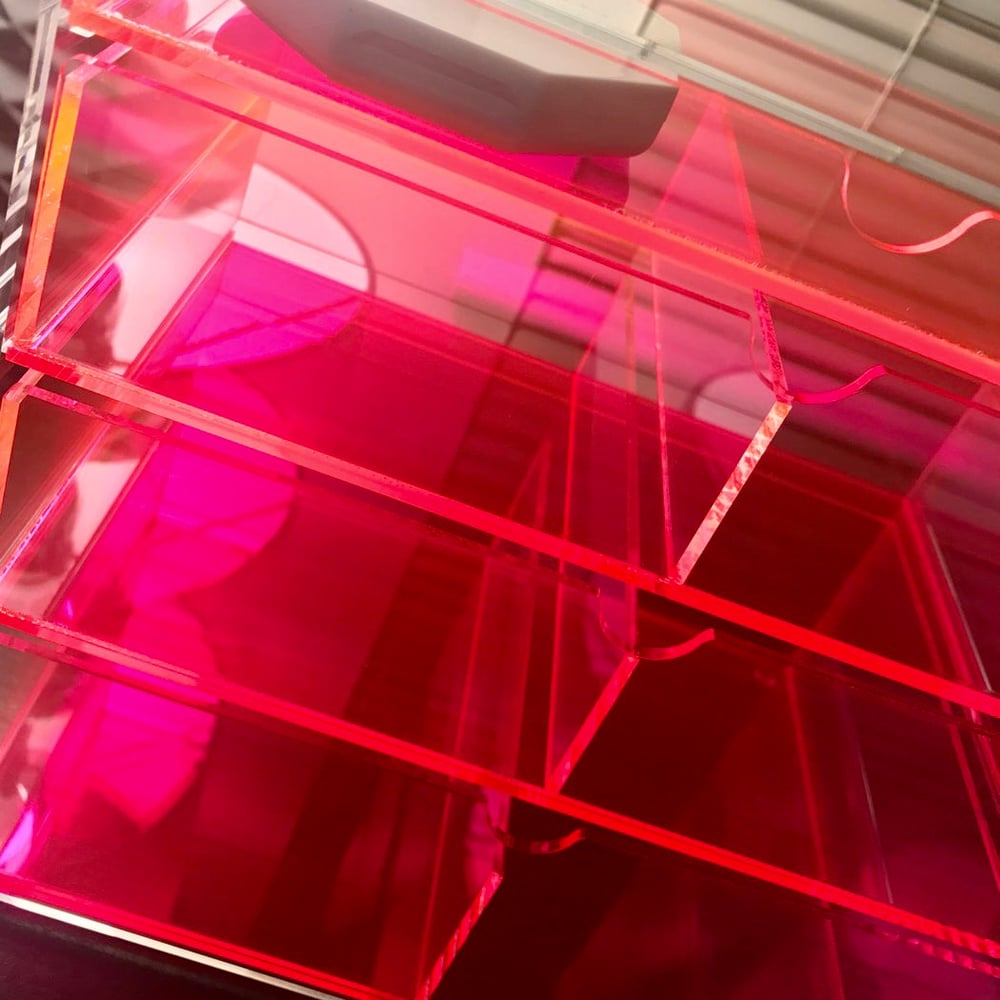 Our 'Cube' has tons of space to organize your makeup, beauty products, accessories and much more! It's perfect for storing palettes and would make a great addition to any makeup lovers vanity!
Cleaning Instructions: Please do not use any chemicals to clean this item (ex. Windex) Only a soft, damp cloth or acrylic cleaner. Use of harsh chemicals can dull acrylic.
4 Drawers: 10"L x 10"H x 7"W (non removable dividers in the bottom three drawers)
5 Drawers: 10"L x 12"H x 7"W (non removable dividers in the middle three drawers; bottom drawer is perfect for palettes)