'Twirl' Vanity Organizer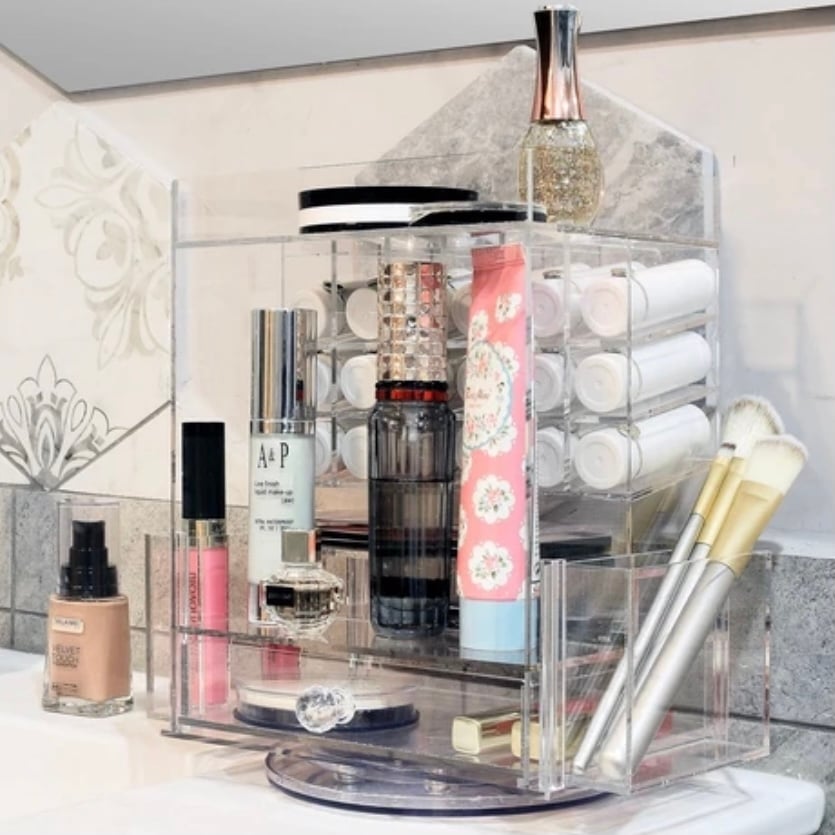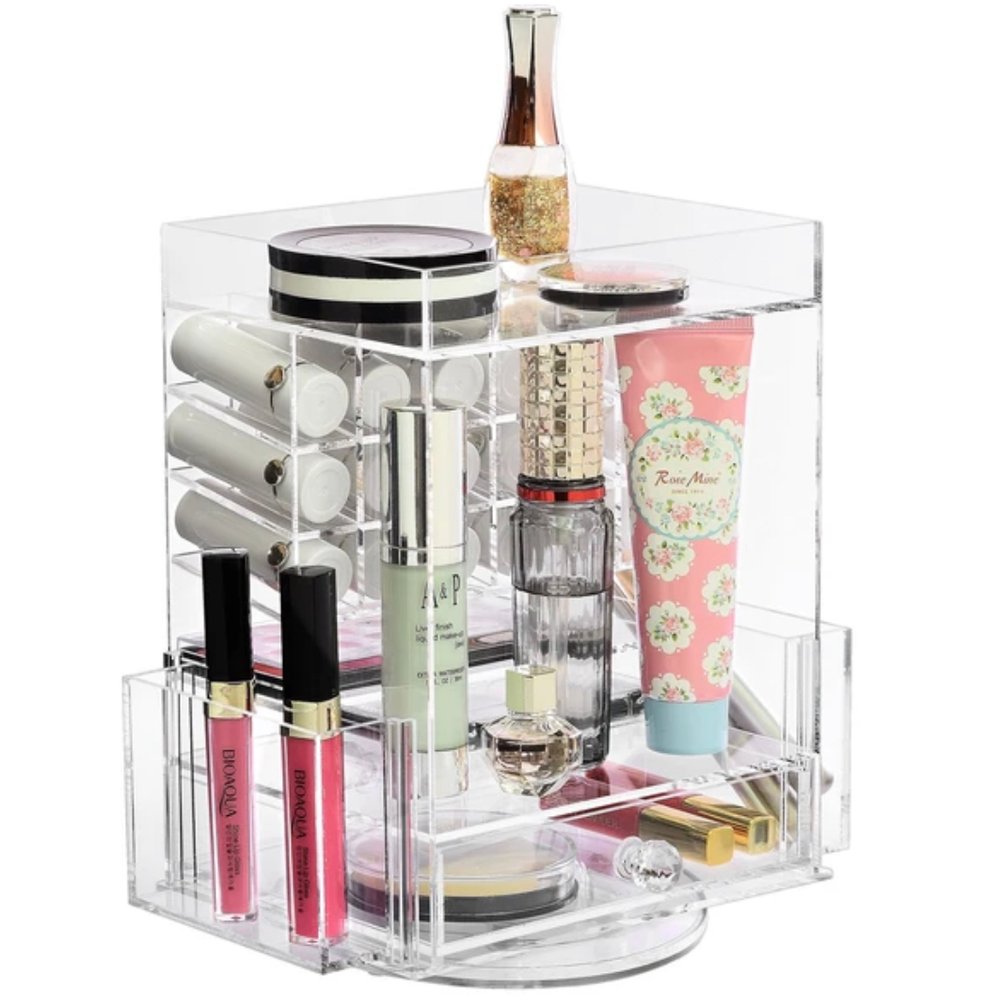 The 'Twirl' vanity organizer features a rotating base for you to easily browse through your daily cosmetics.
It has a top platform for bottles and perfumes; 18 beveled-angled lipstick slots; 2 compartments for compacts or eyeshadow; a bottom drawer; and 2 sided holders for makeup brushes or eye/lip liners.
Made of premium acrylic and measures
9 1/8"W x 7"D x 9 3/8"H
Cleaning Instructions: Please do not use any chemicals to clean this item (ex. Windex) Only a soft, damp cloth or acrylic cleaner. Use of harsh chemicals may dull acrylic.