'See Thru' Vanity Tray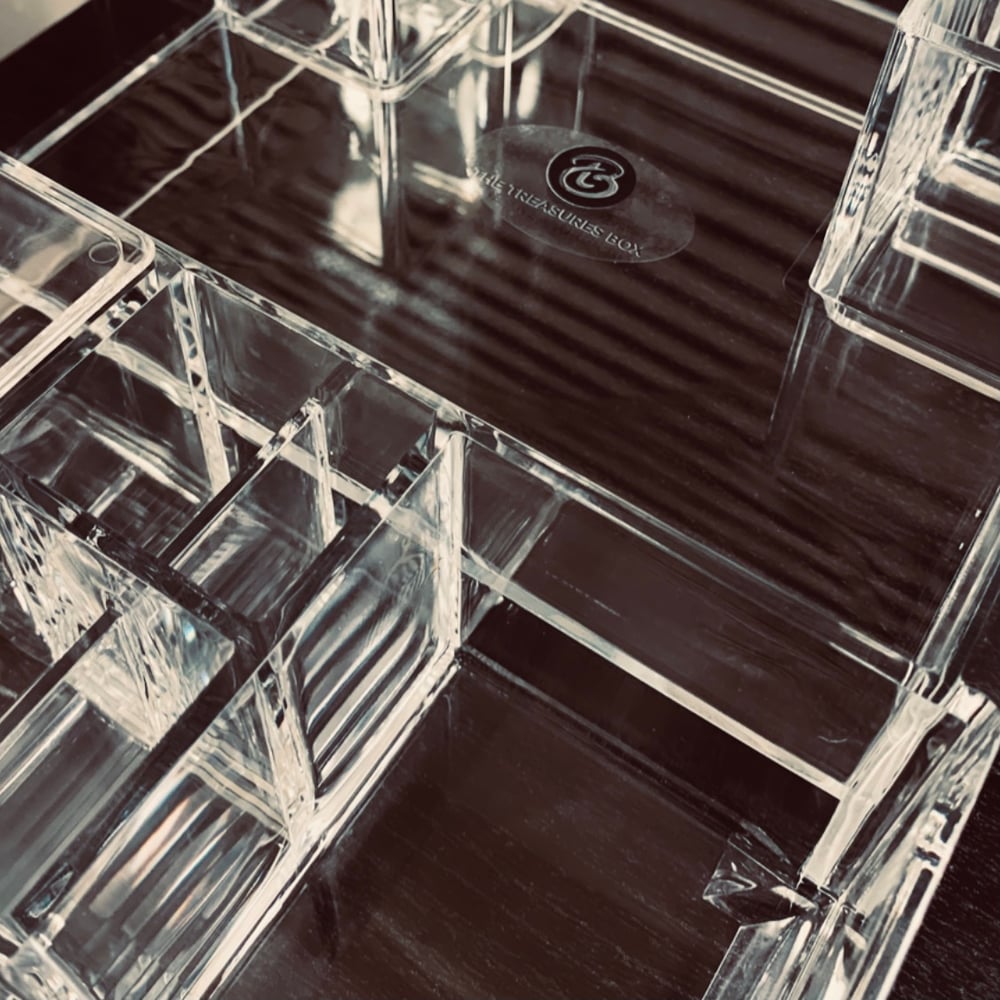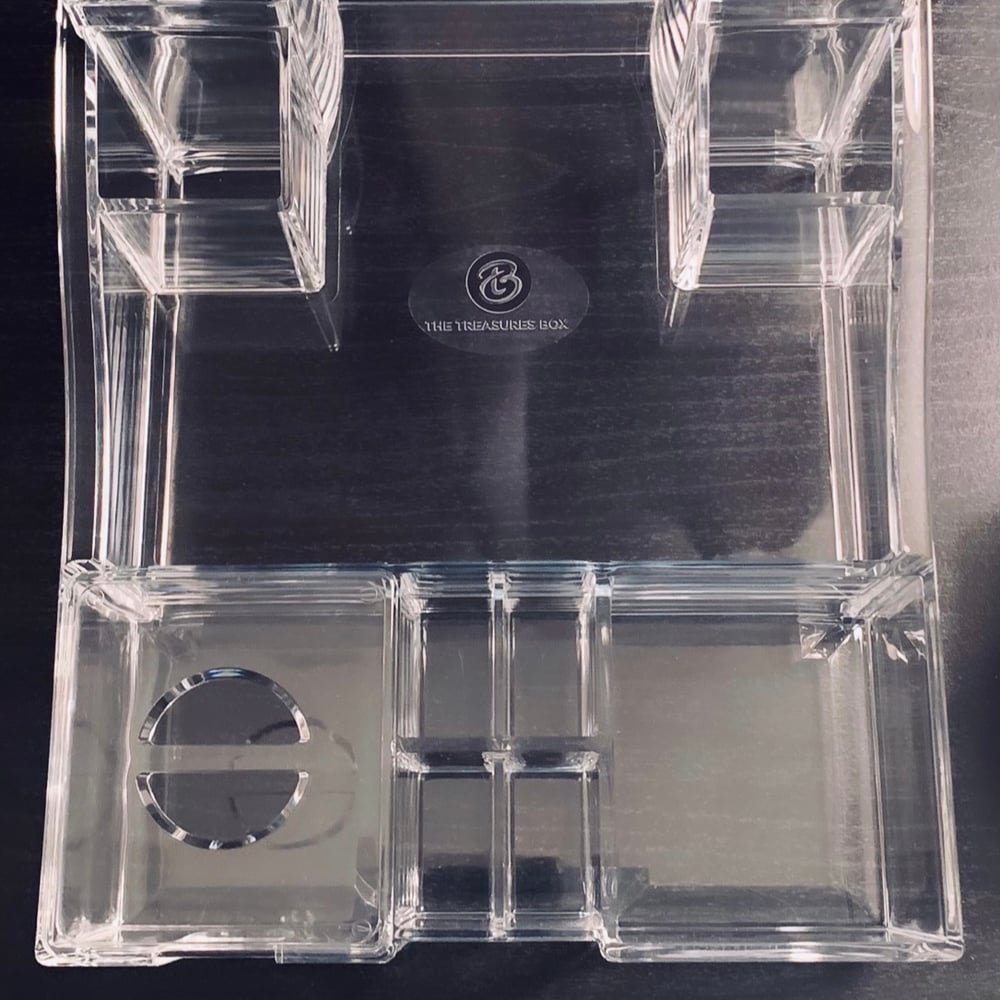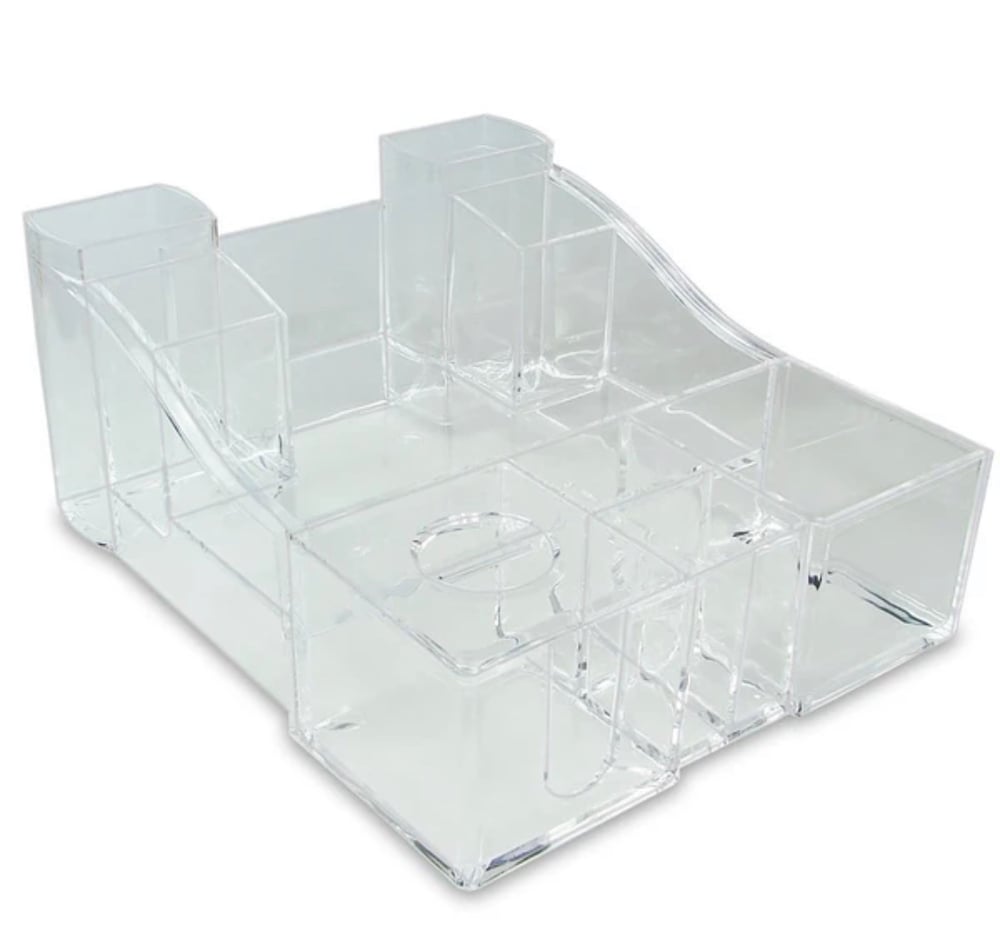 Organize and store your everyday items with this premium acrylic makeup organizer.
The organizer features compartments of multiple sizes to store a variety of items of different shapes and sizes. You can have easy access to all of your favorite cosmetics in one convenient spot.
Measures 10"W x 8"L x 4 1/2"H
Cleaning Instructions: Please do not use any chemicals to clean this item (ex. Windex) Only a soft, damp cloth or acrylic cleaner. Use of harsh chemicals may dull acrylic.